Job Title: Mill-Right/Ironworker
Work Location: Fuquay-Varina, NC / Charlotte, NC
Division/Department: Mechanical / HVAC
Reports to: Division Manager
Experience:  Ideal candidate will bring their experience and adherence to safety while following company guidelines and procedures.  Willing to work with directed supervision while working with a team and maintaining safety and procedural protocols.
Job Summary:  The Mill-Right/Ironworker is responsible for safely and securely working with carbon, stainless steel and aluminum.  Working with various tools during fabrication and multiple equipment and rigging disciplines.  Ensures compliance with all InServ and Site/Customer safety policies and procedures; as well as Federal and State Standards.

Essential Duties and Responsibilities:

Mill-Right/Ironworker

Ability to pass employment drug test and background check
Reliable transportation
OSHA10 or OSHA30 Card
Types of industries erecting/fabricating structural steel

Power plants (Fossil (Coal, Gas, Oil) Nuclear, Hydro)
Refineries,
Chemical Plants,
Pulp & Paper Plants,
Food and Beverage,
Pharmaceutical,
Bio-med,
Hospital
Manufacturing,
Commercial,
Residential

Owners' names and locations of sites you have worked

Worked with various metals (Carbon Steel, Aluminum)

Structural Shapes worked with:

Angle Iron
Channel Iron
Tube Steel
Wide Flanged Beams
Structural joints Grooves/Bevels familiar with:

Fillet weld
Full penetration Butt Weld

Square/Straight
Standard V (37.5degree / 75-degree groove opening)

Ability to read a Blueprints

Structural Plans and Elevations
Structural Sections and Details
Structural Specifications

Welding Processes able to pass qualification test:  Test samples to be x-rayed

Gas Metal Arc Welding ("MIG")
Shielded Metal Arc Welding ("Stick")
Gas Tungsten Arc Welding ("TIG") – most important as pipe test 100% Tig and most common at inserv
Flux Core Arc Welding ("Flux core")
Submerged Arc Welding ("Sub arc")

Equipment operated

Scissor lift
Forklift
Knuckle boom manlift
Larger Telehandlers
Gantry Assembly & Use
Boom jibs

Equipment Setting

Tanks
Pumps
Conveyors
Platforms
Vats/Washers
Process Line Equipment
Layout and Alignment

Rigging equipment used

Nylon slings
Wire ropes
Shackles
Eye bolts
Chain Falls
Come along

Tools used

Spud wrench
Torque wrench
Pinch bar
Level
Mallet/hammers
Impact
Box end wrenches
Oxy-acetylene torch

Side grinder, end grinder, angle grinder, rollers/skates
Send email
contact@inserv.org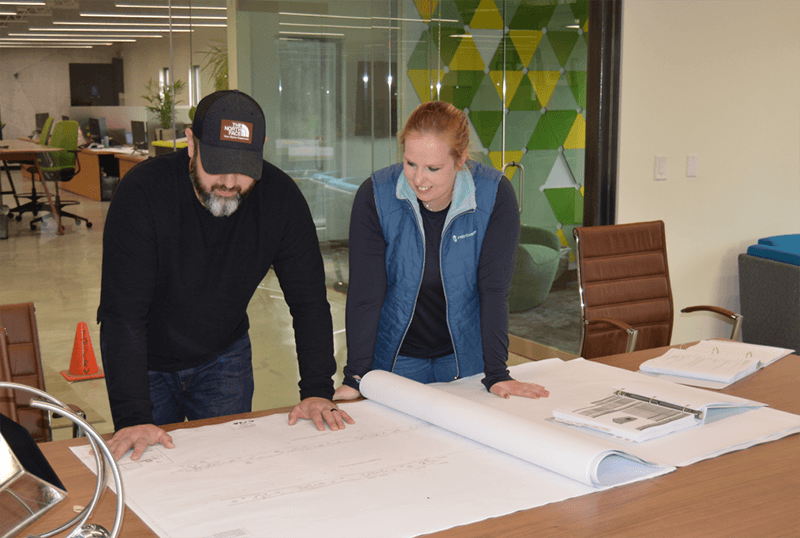 Building a culture of care means creating an environment where people feel valued, not just customers and clients but those within the organization. InServ believes in creating a culture of care to create a family within our organization.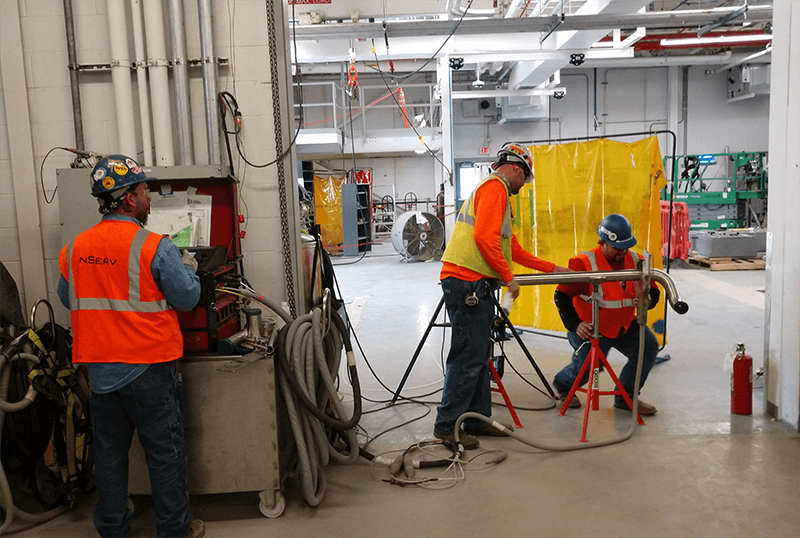 InServ believes strongly in promoting employees from within our organization. By investing in our employees and dedicating funds for education, we promote a culture of advancement and progression.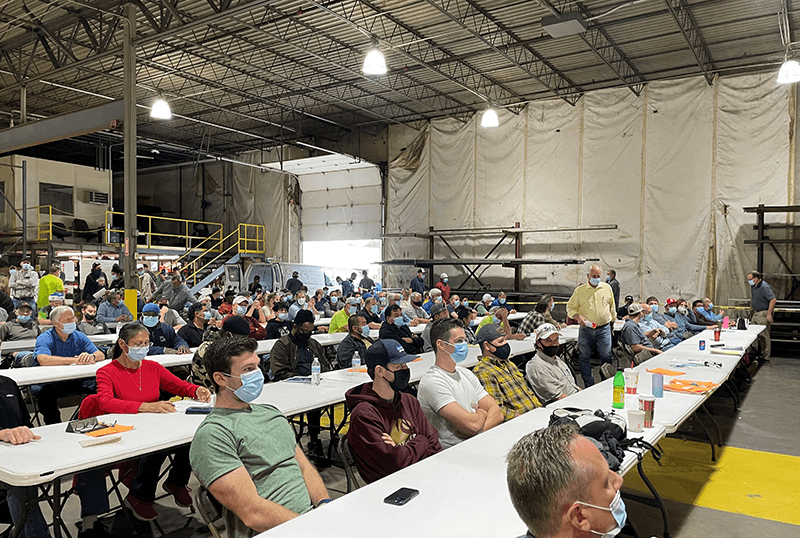 InServ is an equal opportunity employer that is committed to diversity and inclusion in the workplace. We provide competitive wages and benefits that include paid vacation and holidays, medical, dental, vision, educational benefits, 401K retirement plan, craft training, and career pathing.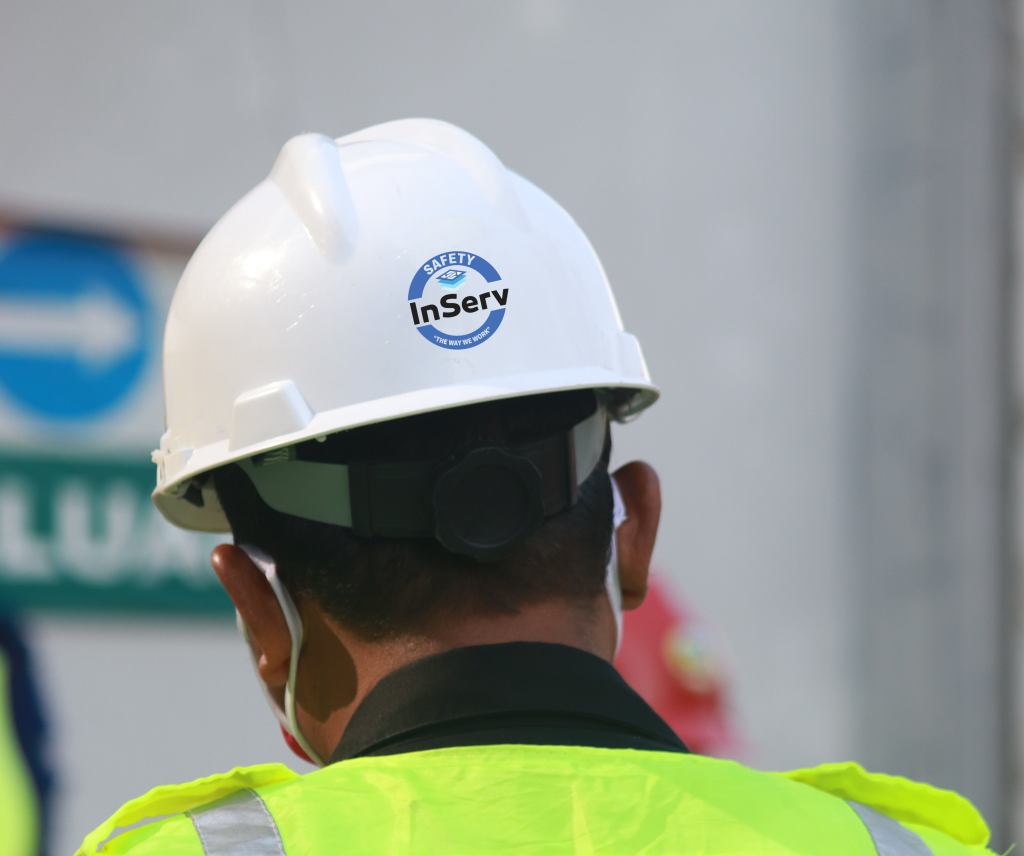 InServ accepts applications for welders, fitters, electricians, helpers, instrument technicians, control technicians, millwrights, riggers and metal fabricators.
For these employment opportunities, please contact us at hr@inserv.org or fill out our online application.